✨Charging is Made More Convenient now with our '180° Rotating Fast Charge Cable' while spending time on your cell phone.🎮
We've heard the voice from you, and now we are offering a high-performance cable that is able to do charging while gaming smoothly.📀
Unique 180° Rotating design:hassle-free gaming while enjoying fast charging.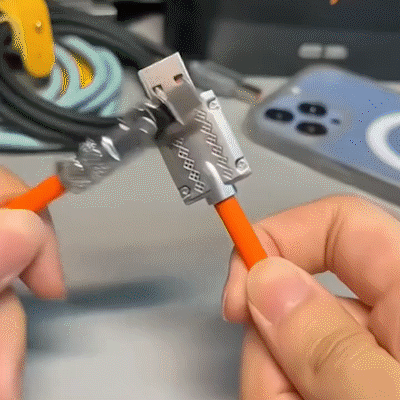 Specification:
Material: Zinc alloy + soft silicone
Function: Device charging; Data transfer; Mobile game
Power: 120(Max)
Current: 5V/4A;6A
Transmission Rate: 480Mbps
Smart Chip: Battery friendly and safe
Length: 1.2m;1.8m
NOTE: To achieve the effect of fast charging, it needs to be used together with the fast charging adapter, and your device must support fast charging
Zinc alloy metal design, super tough & durable;
The outer shell equips with premium TEP material, inner pure copper drastically reinforce the cable;
With a phenomenal 20000+ in the bend test, this cable will easily outlive your device.
Wide Compatibility: Three different interfaces-Compatible with TYPE-C-Android-Apple IOS devices. All your devices are boosted and ready to go!
Bold Body: DO6.0, adopt 30/18AWG multi-strand thick tinned copper core-Faster but safer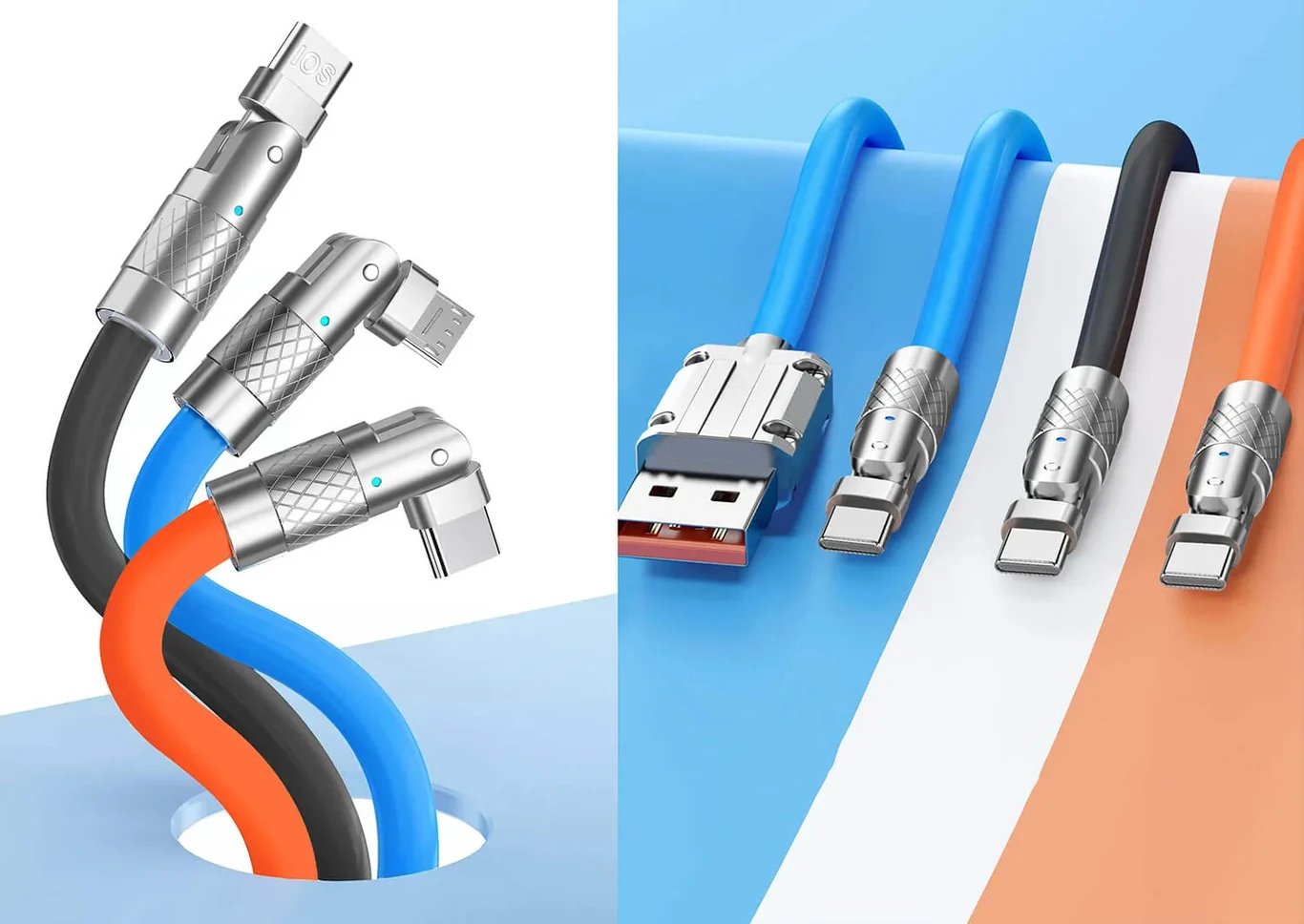 Comes with Charging indicator light-more convenient to charge at night
Counterfeit Product Warning

ChubbyCable is independently designed by the ChubbyTech team.

ChubbyCable's innovation is embodied in its intellectual property, including appearance, patents, trademarks, and copyrights.
Chubbycable.com is now the only legal sales channel.

We cannot guarantee the quality assurance of counterfeit materials.
Such products are void of any Chubbytech product warranty.

Chubbytech assumes no liability for potential damages caused by using counterfeit products even if used together with genuine Chubbytech product(s).