Fast and one-handed operation.
The combination of a cat litter shovel, trash can, and trash bag.One-handed operation, makes cleaning so much easier.
Feature
The Integrated Shovel is made of high-quality PPmaterial. Smooth surface.
This flip-top cat litter scoop is equipped with a waste bin slot, allowing you to scoop wastestraight into the waste bag. When the bag is full, simply press the button to open the scoopand replace it.
When shovelling trash with our cat litter scoop set, you can quickly dump the trash into thetrash can in a few seconds to reduce dust inhalation.The ramp will prevent the mess frompouring out.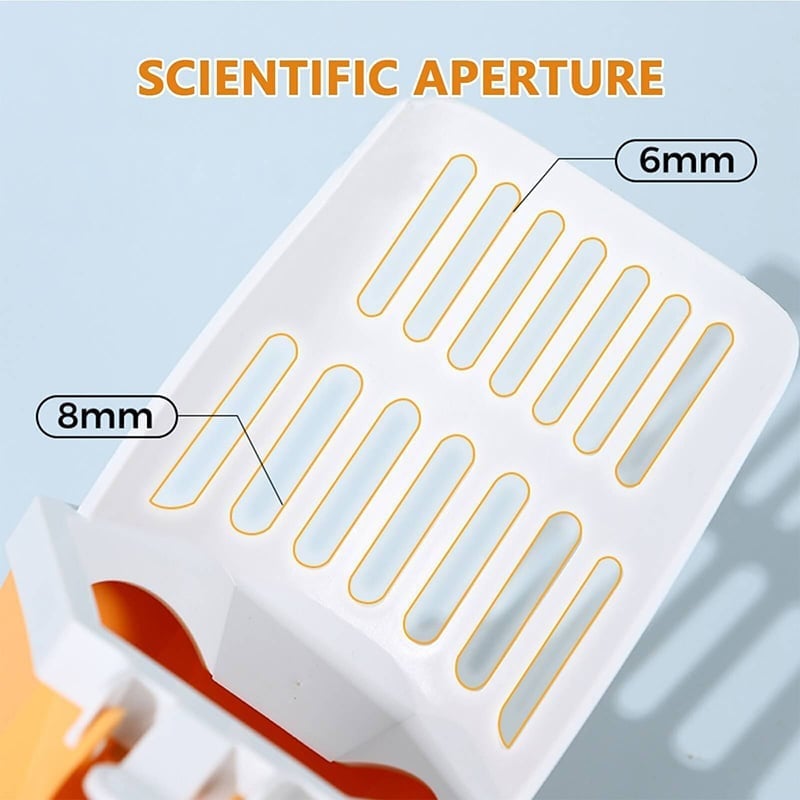 This Integrated Shovel makes cleaning your cat litter effortless and less disgusting.It's yourdaily job as a cat owner, so why not make it easier and more enjoyable?
Specifications
Material:PP
Color:Red,Yellow,Gray
Product size:26x14x11cm
Product weight:150g
Package includes:INTEGRATED CAT LITTER SHOVEL*1(With 1 roll of trash bag)